What is Two-Factor Authentication?
Two-Factor Authentication (2FA) adds a second layer of security to your account. With 2FA enabled, logging into your account requires you to provide a 6-digit authentication token in addition to your password. The token is sent to your smart phone via SMS or an Authentication App like Authy or Google Authenticator.
How to Enable 2FA
Go to your Account Settings page by clicking your email address located in the top right drop down menu.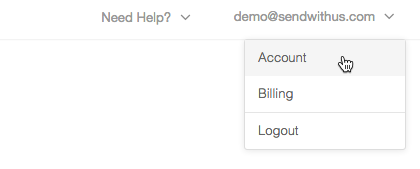 Select the Security tab to get to the Two-Factor Authentication section. Click Enable Two-Factor Authentication and the screen will prompt you to confirm.
Scan the QR code with the Authenticator App or enter the code manually.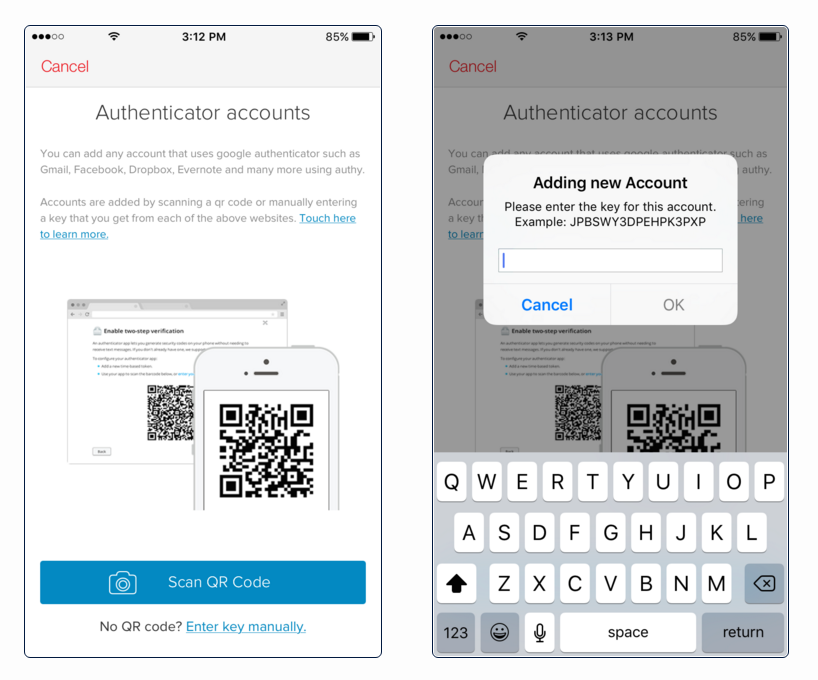 Enter the authentication token provided by the app into the field and click Enable Two-Factor Authentication.
Recovery Codes
You will be given 10 single-use recovery codes. Write your Recovery Codes down and don't lose this. Sendwithus support will NOT be able to help you access your account.

You have successfully enabled Two-Factor Authentication.
Adding a Phone Number
We strongly recommend you add a phone number to your account. If you get a new phone or lose access to your authentication app you will still be able to receive a token via SMS.
Related Articles