Creating an API Key with SparkPost
Sign into your SparkPost account and click on Account on your sidebar, and select API & SMTP.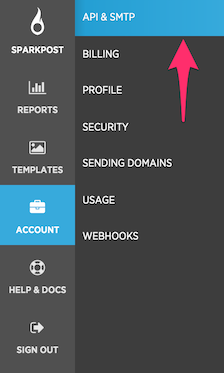 Create a API Key by selecting the New API Key button.
Name the API Key and select relevant permissions. Click the i beside each permission for more info.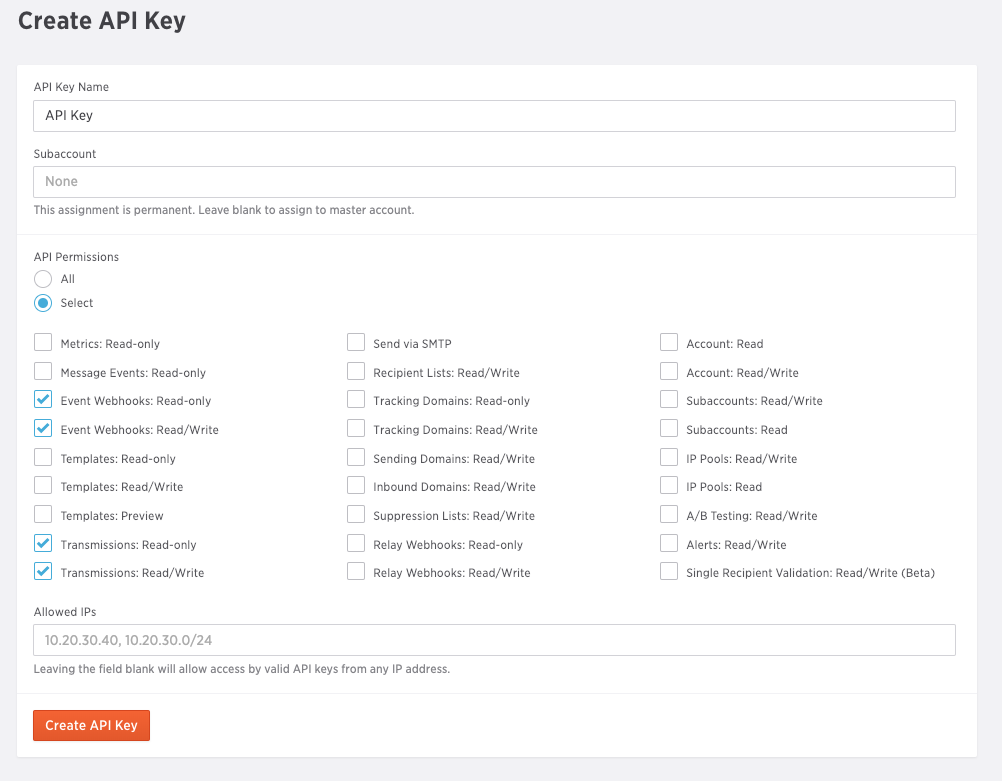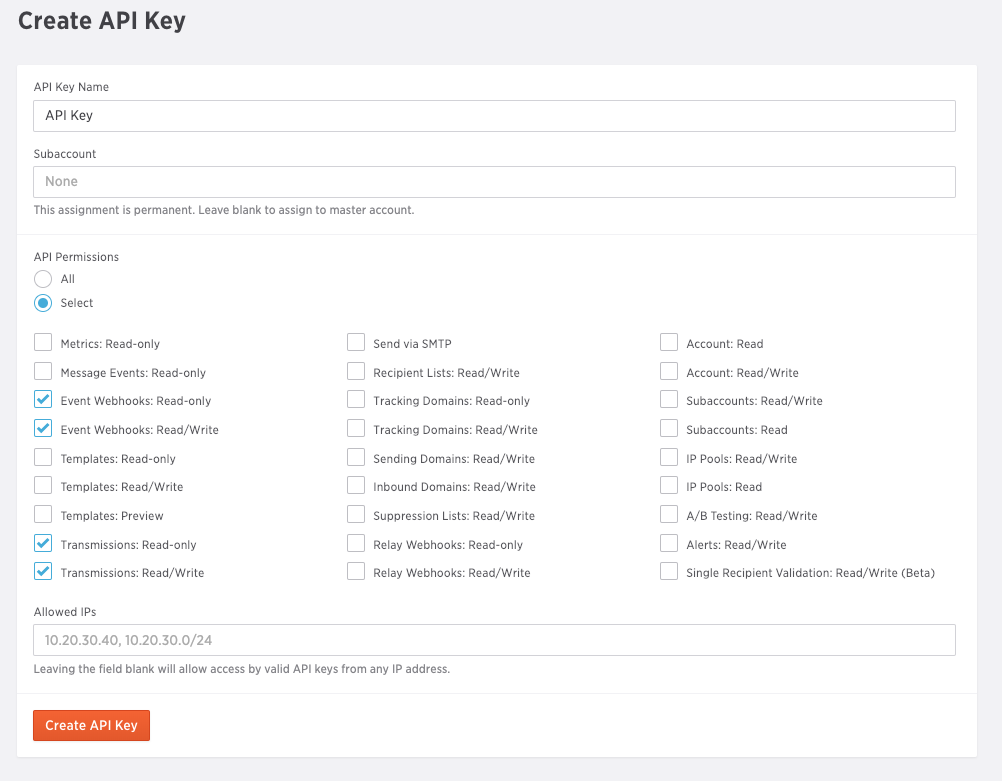 Enter your account password and click the Add API Key button. Make sure to leave the Allowed IPs field blank or Sendwithus won't be able to deliver your emails.


Here is your SparkPost API Key.


Connect with Sendwithus
Go to Delivery Settings in the Sendwithus dashboard, and click on the Add ESP Account button.
Name the account and select SparkPost as the Account Type.
Enter your API Key from your SparkPost account.
Click the Save ESP Account and wait for verification.
Sending Domains
The sending domains have to be properly configured in order for emails to send out. Check out SparkPost's help docs for setting up domains.