Want to optimize your open and click rates? Tweaking certain details of an email can make all the difference. A/B Testing is a great way to monitor and test which email versions are more successful than others. Learn how to create an A/B Test in only a couple minutes!
Go to Templates and click the Edit button on the template you want to test.
Click Setup A/B Test in the top right corner of the editor and select the versions you want to test.
Determine the amount of traffic you want to send with each template, by adjusting the percentage under Weight (%).
Click Create Test.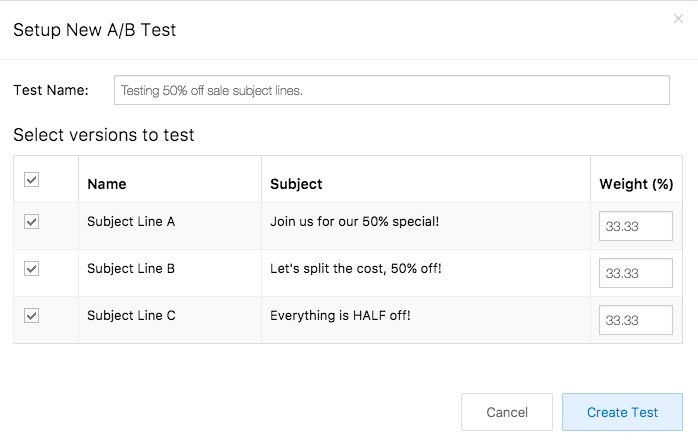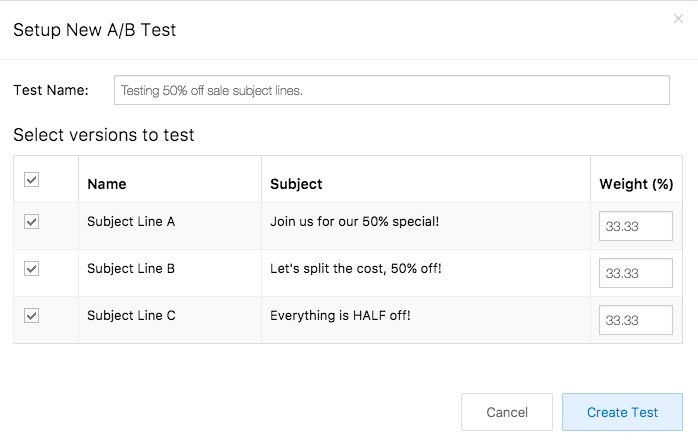 Congratulations, you've started an A/B test! Now, we just wait for your results.
Related Articles